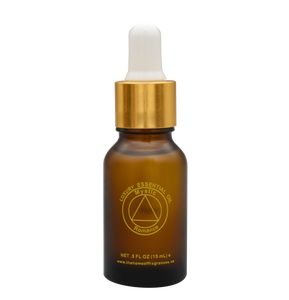 THE PLANT

Botanical Name: Citrus x aurantifolia
Common Name: Lime
Plant Part: Peel
Family: Rutaceae
EXTRACTION
Method of Extraction: Essential oil is obtained by cold expression of the peels (pericarp) of unripe fruits.
Uses
Diffuse Lime oil to cleanse the air.

Put some Lime on a cotton pad and use it to help remove grease spots and sticker residue.

Add one drop to your facial cleanser or shampoo for added cleansing properties (see cautions).
Directions for Use
Diffusion: Use three to four drops in the diffuser of your choice.
Topical use: Apply one to two drops to desired areas. Dilute with a carrier oil to minimize any skin sensitivity. See additional precautions below.
Cautions
Possible skin sensitivity. Keep out of reach of children. If you are pregnant, nursing, or under a doctor's care, consult your physician. Avoid contact with eyes, inner ears, and sensitive areas. Avoid sunlight and UV rays for at least 12 hours after applying products.
*These statements have not been evaluated by the Food and Drug Administration. This product is not intended to diagnose, treat, cure, or prevent any disease.